Jason "Sonny" Cross was the former road manager of Willie Nelson's country band.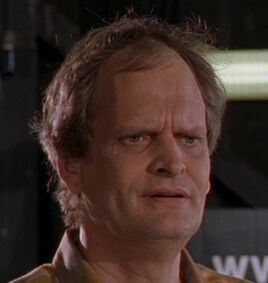 Jason Cross was arrested for vehicular manslaughter/drunk driving accident in Florida, and was sentenced to 18 months in Jail. After being released, he began acting as a road manager for various bands throughout America. However, he ended up fired shortly thereafter due to embezzling their funds. Eventually, he started working for Willie Nelson as his roadside manager. However, while on tour in California, Willie Nelson eventually discovers evidence that Cross managed to embezzle about $400,000 from their funds. He gives him one more chance, but warns him that if he continues to embezzle money, Cross won't be returning to Austin with them. He eventually reaches the main building where Willie Nelson's band was staying at, although he also discovers a note left at the door stating he has to use the side entrance that was addressed to him. He goes there only to encounter Jennifer Mass, the sole survivor of the family who he had killed in the vehicular manslaughter and left her completely blind several years prior. She shot him in the chest at point blank range and then shot him at long range while he fled (her blindness was partially cured after she slipped on the floor of a supermarket a year prior) and killed him in retribution for the deaths of her family (as she felt he was never truly brought to justice due to the fact that he only served 18 months). She was forced to frame Willie Nelson for the murder after he came rushing to his aid before she could leave.
Behind the scenes
Edit
External links
Edit
David Anderson (The actor who plays Sonny Cross) on the Internet Movie Database.