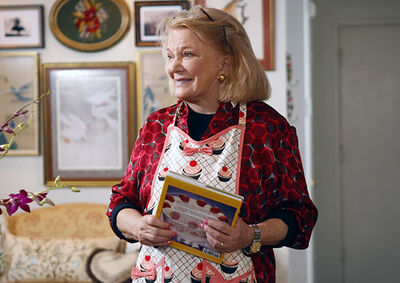 Marge Johnson is an incidental character who appeared in Mr. Monk and the Lady Next Door.
She constantly complains to the police.
She likes baking cookies.
She was married to a man named john, who preassumably died years ago.
She had a son that died when he was 3 years old.
She writes cook books.
She makes "World Famous" tomatoe soup
Ad blocker interference detected!
Wikia is a free-to-use site that makes money from advertising. We have a modified experience for viewers using ad blockers

Wikia is not accessible if you've made further modifications. Remove the custom ad blocker rule(s) and the page will load as expected.